Orchidpeople Plugs
November 2017
When we plant out our flasks we always have more plants in the plug trays than we can comfortably plant. We offer these extra plants for sale periodically. They are at least 5-6 months old with good roots and ready for transplanting into 2-3 inch pots. There are limited supplies.
Price: $3.00 per plug - Whole tray is 50 plugs
---
Street of Gold 'Mana' Mericlone
Our warm tolerant hybrid is very easy to grow and will bloom 1-1.5 years from flask. Street of Gold will form multiple spikes from the same new bulb and bloom as often as 2-3 times a year. It is a compact cross with small bulbs and blooms in small pots.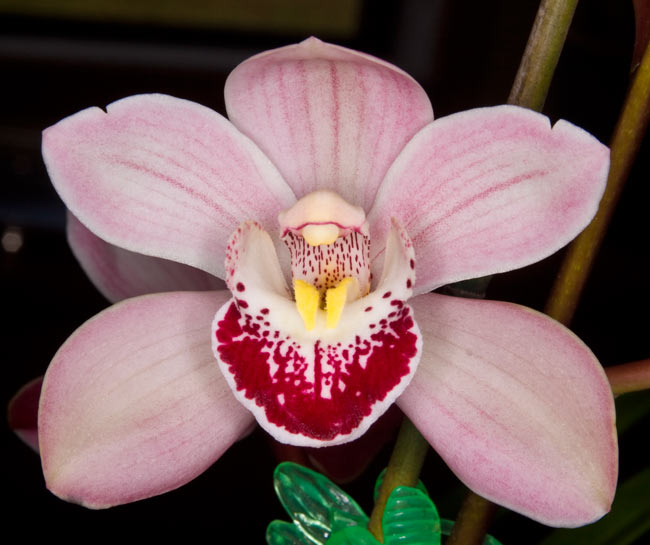 China Cat Sunflower 'Corn Silk'
A WT easy blooming alba for late summer early autumn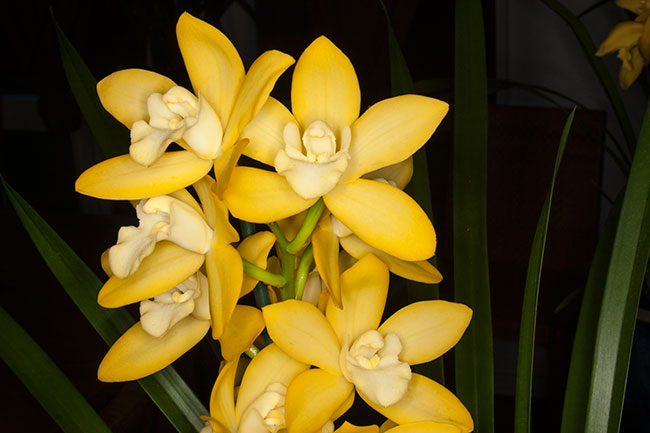 Terrapin Flyer 'Mr' Big
A nice intermediate green WT cross of King Arthur and Peterborough
'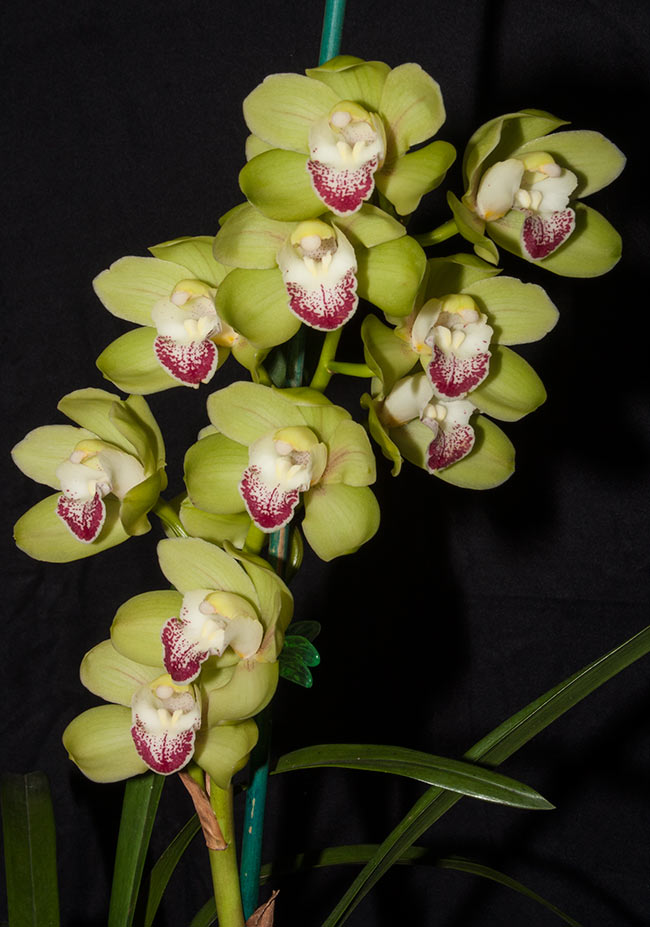 Dutchman's Gold 'Apricot'
A WT arching yellow scented cross of madidum with Golden Elf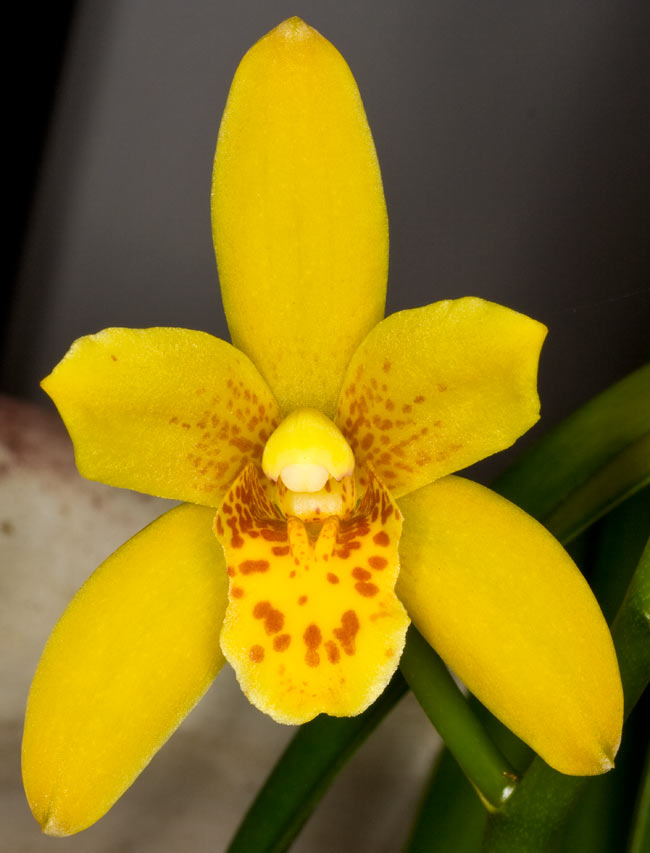 Seedlings
Maureen Carter 'Fragrant Princess x ensifolium 'alba'
All alba, possible scented with tall spikes. Very warm tolerant cross of a sinense hybrid with the species ensifolium