Orchidpeople Flasks
October 2015
We continue to receive shipments of flasks of our own crosses for sale. Each flask contains between 35-40 plants (except ones labled with OR prefex. These will have approx 30-35 plants). Most of these are crosses we consider warm tolerant based on our growing and testing on our benches at 250 above sea level in Hawaii on the Big Island. Of course you will have to try these crosses under your growing conditions to verify this. In most cases one or both parents definitely are warm tolerant and were tested and shown warm tolerant. We make no guarantee as to heat or warm tolerance. We provide as much information as possible for you to make an informed decision.
There are only a few each of these flasks so supply is limited.
Price: $45 per flask including shipping Fedex 2 day service US only.
OP17/13 Pakkret Adventure #1 x ensifolium 'Aikoren' treated with Oryzalin
5 flasks left
Possibly the most warm tolerant / heat tolerant cross we have made. Pakkret Adventure is an intergeneric of Grammatophylum Yuan Nan Tiger crossed with Cymbidium Tender Love. Tender Love is sanderae with ensifolium. We crossed this again with ensifolium 'Aikoren' to reduce the bulb size, and add alba carrier to the cross. Late summer blooming to mid autumn flowering. The cross was treated with Oryzalin to produce a percentage of polyploids for future hybridizing. We think this will be a start of a very warm tolerant breeding line.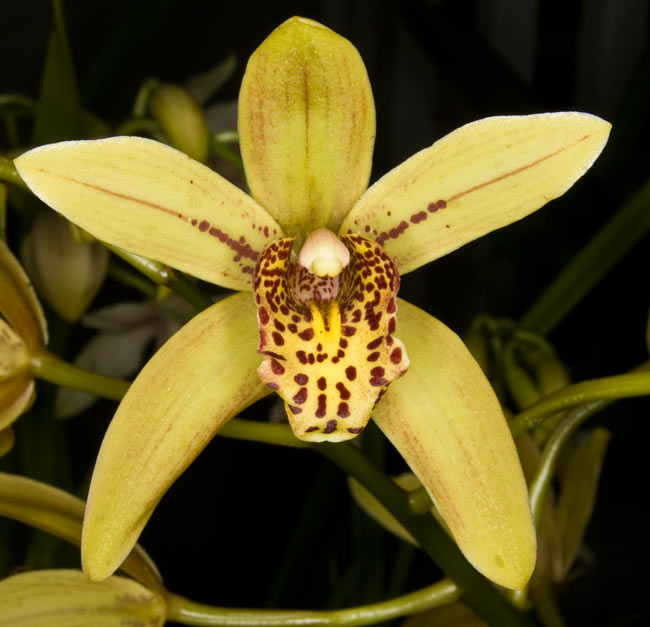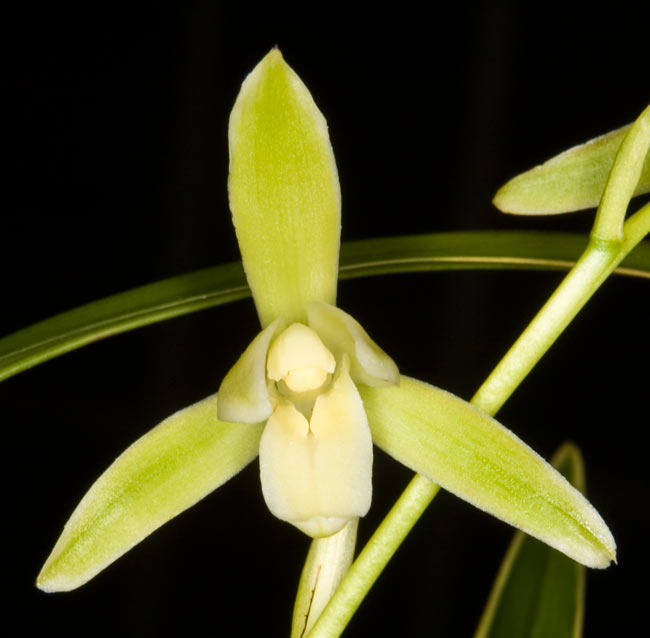 OPP438 Vanessa Amorosi 'Paradise' x Rosy Cloud 'Paradise'
1 flask left
Vanessa is a very prolific warm tolerant white blush that sets up to 10 spikes in a 4 inch pot. Early bloomer. Rosy Cloud is a Peter Pan hybrid that is warm tolerant with a slightly larger flower than the Vanessa and is also a blush white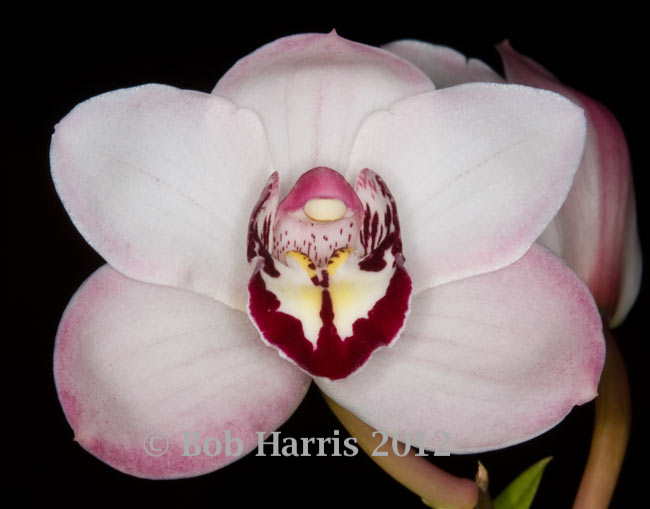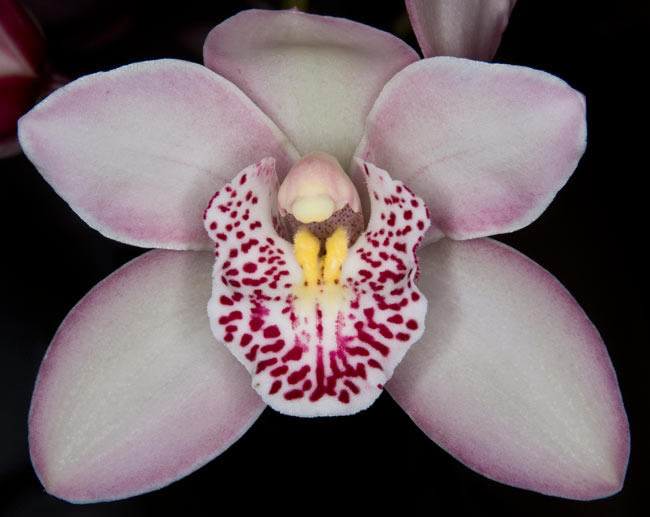 OPP360 Cloud Atlas x Peter Pan 'Lawson's #5
4 flasks left
Cloud Atlas is a lovely white from Balkis 'Nevada' x Rosy Cloud 'Paradise with a suffused lip. Peter Pan is the famous warm tolernat green so these seedlings should be white to green and warm tolerant,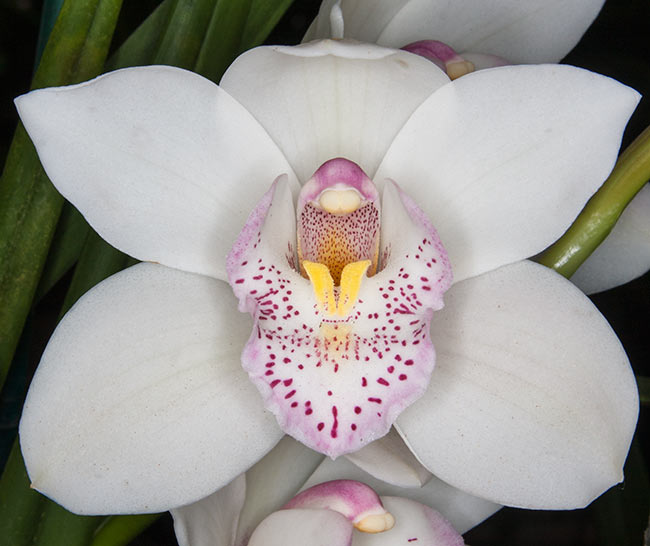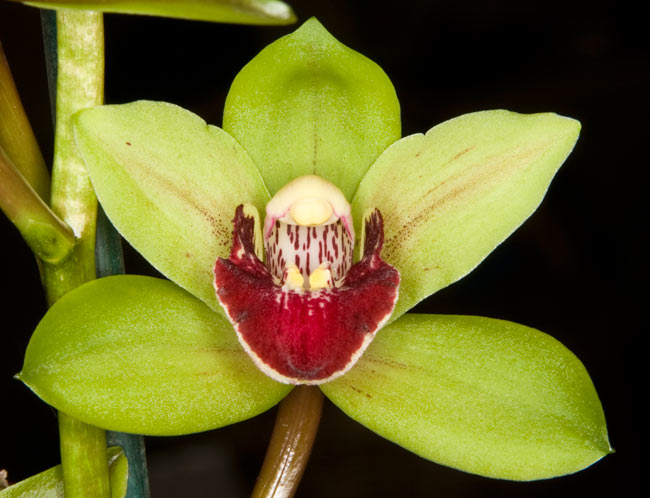 OPP356 Lovely Valley 'Peace in the World' x Peter Pan 'Lawson's #5'
3 flasks left
Lovely Valley is a striking green prolific potted plant. Combined with the warm tolerant Peter Pan this should be nice warm tolerant greens with red lips.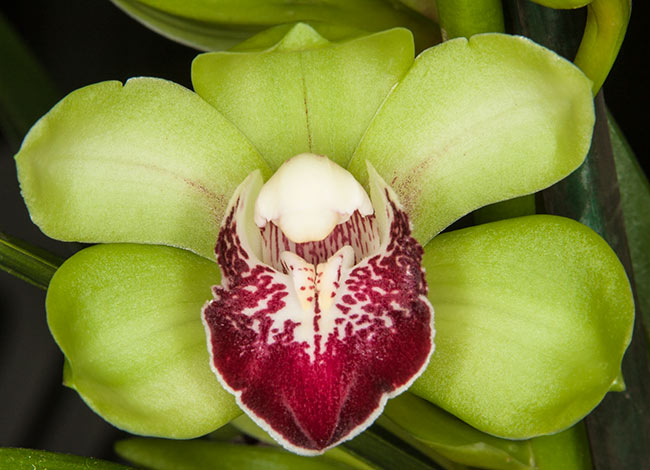 OPP371 Pele 'A' x Peter Pan 'Lawson's #5'
1 flask left
Pele is a rich red standard from Loren Bachman. By crossing the Peter Pan we expect some dark red warm tolerant seedlings in the 3 inch range that bloom in the early fall

OPP391 Leroy's Envy x Peter Pan 'Lawson's #5
1 flask left
Leroy's Envy is a tall standard yellow with some greenish coloring. Crossed with the warm tolerant Peter Pan we expect to see some clear greens and yellow green that bloomearly in the fall.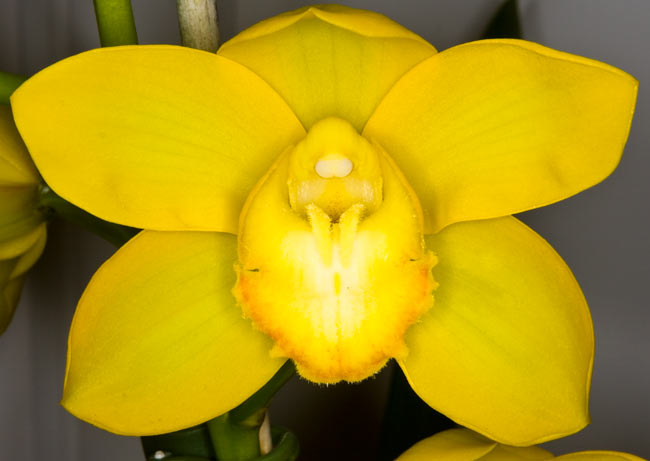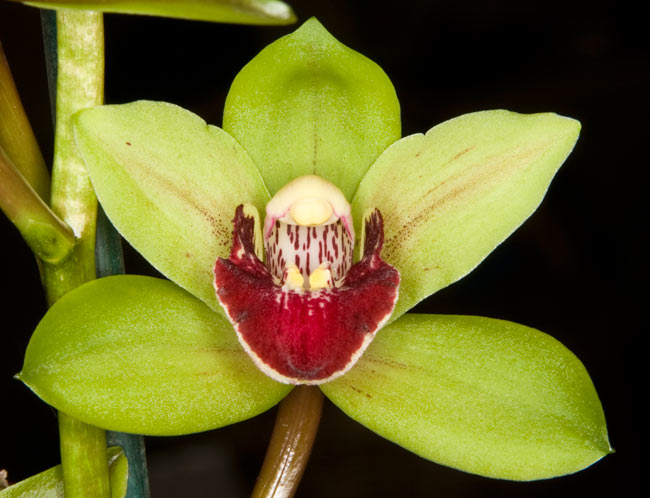 OPP380 Francis Aebi 'Satan's Sentinal' x Black Panther 'Kahilu'
1 flask left
These two cool growing standards are among the deepest reds we have. Black Panther breeds very dark offspring in almost all pairings we've seen. Both have excellent spikes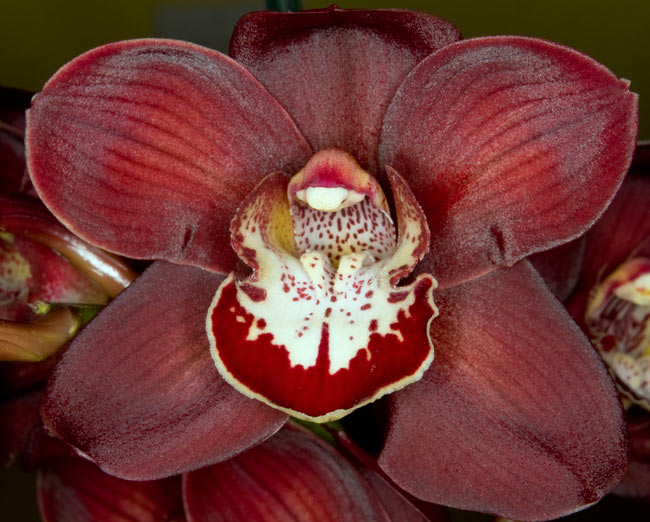 OPP405 (Sleeping Lamb x Fanfare) 4n x Sleeping Bill Bailey 'Alba'
1 flask left
Sleeping Lamb x Fanfare is a large standard cool growing green. Our Sleeping Bill Bailey 'Alba' is a clear green with white lip and also quite large. Both have good flower counts and a strong stem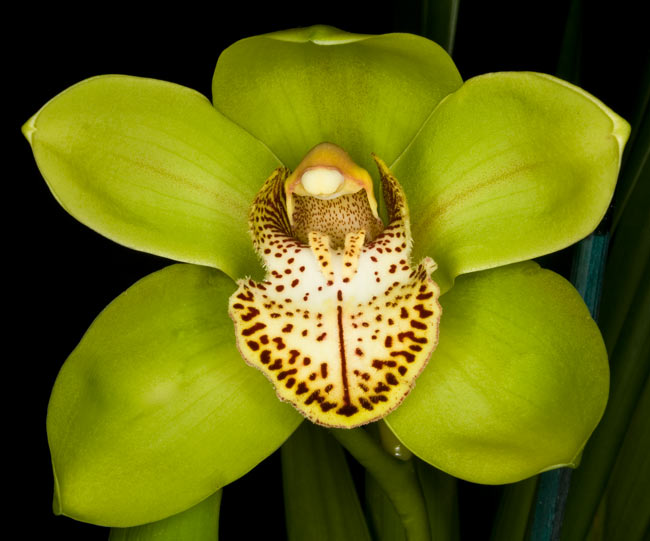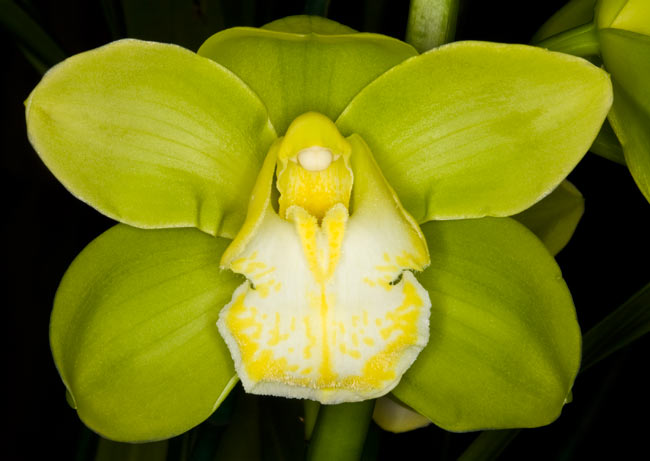 OPP424 Sleeping Nymph 'Glacier' x Olymilum 'White Elf'
1 flask left
We paired the standard alba Sleeping Nymph with Olymilum for intermediate flowers that bloom more than once a year. Floribundum is the parent of Olymilum and when used with standards we tend to get more flowers and more frequent flowering. Look for green to white intermediates that bloom late spring and early winter