Orchidpeople Flasks
June 2015
We continue to receive shipments of flasks of our own crosses for sale. Each flask contains between 35-40 plants (except ones labled with OR prefex. These will have approx 30-35 plants). Most of these are crosses we consider warm tolerant based on our growing and testing on our benches at 250 above sea level in Hawaii on the Big Island. Of course you will have to try these crosses under your growing conditions to verify this. In most cases one or both parents definitely are warm tolerant and were tested and shown warm tolerant. We make no guarantee as to heat or warm tolerance. We provide as much information as possible for you to make an informed decision.
There are only a few each of these flasks so supply is limited.
Price: $45 per flask including shipping Fedex 2 day service US only.
PYS19 First Kiss 'Picotee' x Peter Fire 'Torch'
6 flasks left
First Kiss 'Picotee' is one of our very first crosses. It is warm tolerant from Rosy Cloud. By combining with another Peter Pan offspring we expect larger flowers than Peter Fire, more color and nicer form. This cross will be quite warm tolerant and in shades of pink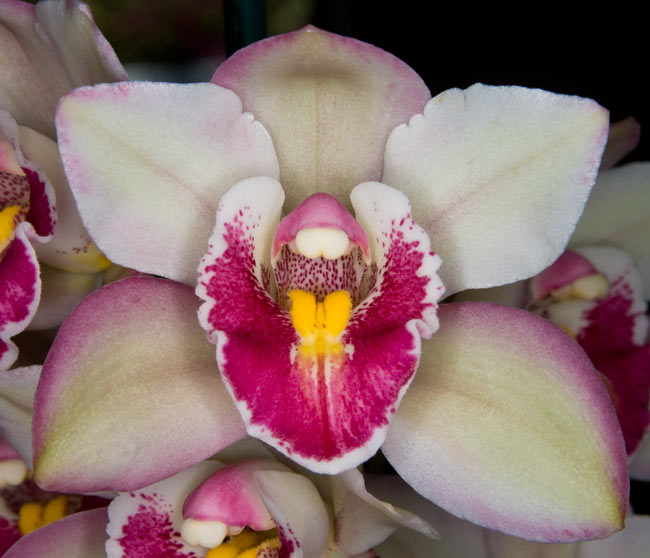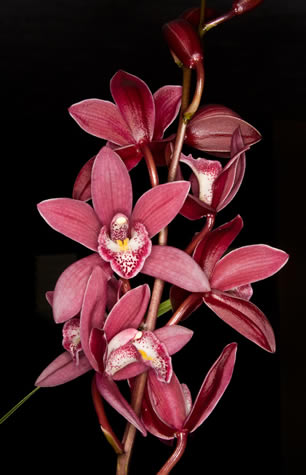 OPP348 Milton Carpenter #9 4n x Red Beauty 'Prinses Frederika'
4 flasks left
The 4n Milton Carpenter is more warm tolerant than the famous 'Everglades Gold' because of the 4n of Golden Elf 'Sundust' in this parent. Combining it with the orange-red of the Red Beauty 'Prinses Frederika' should produce some nice art shades of oranges with cut flower keeping and a degree of warm tolerance. We've seen Red Beauty hold buds in warm weather because it is one of the very early blooming standards. Expect flowers in late summer to early autumn.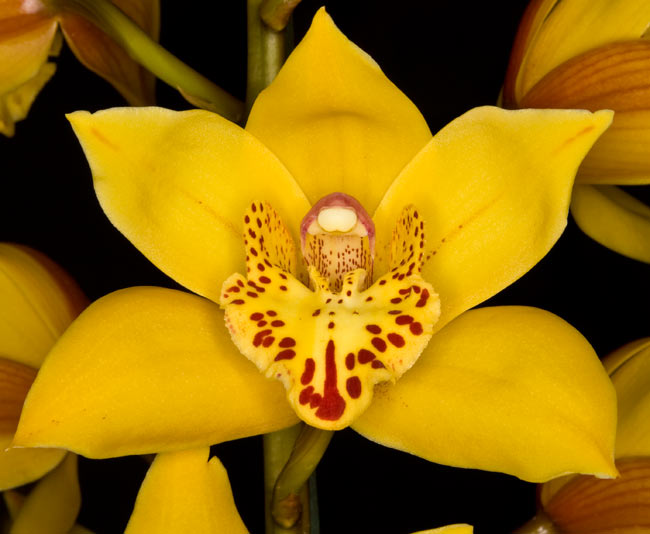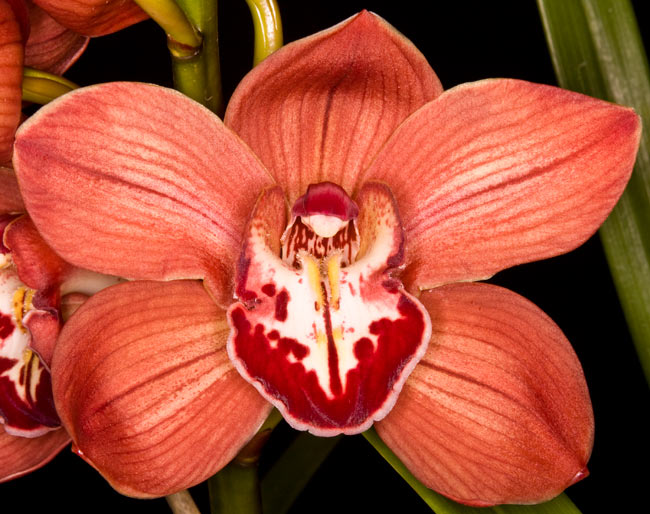 OPP327 Balkis 'Nevada' x Yai 'Monica'
4 flasks left
Yai has a spectacular lip that comes through in crosses. We expect some nice pinks with interesting lips and good form

OPP307 madidum 'Leroyii' 4n x Dolly 'Featherhill'
4 flasks left
The 4n of madidum 'Leroyii' when crossed tends to have small bulbs. By crossing with Dolly the seedlings will be warm tolerant, and a high flower count. Expect small flowers on arching spikes that should bloom twice a year