Orchidpeople Flasks
Feb 2016
We continue to receive shipments of flasks of our own crosses for sale. Each flask contains between 35-40 plants (except ones labled with OR prefex. These will have approx 30-35 plants). Most of these are crosses we consider warm tolerant based on our growing and testing on our benches at 250 above sea level in Hawaii on the Big Island. Of course you will have to try these crosses under your growing conditions to verify this. In most cases one or both parents definitely are warm tolerant and were tested and shown warm tolerant. We make no guarantee as to heat or warm tolerance. We provide as much information as possible for you to make an informed decision.
There are only a few each of these flasks so supply is limited.
Price: $45 per flask including shipping Fedex 2 day service US only.
OPP481 Sunshine Daydream 'Tangerine Dream' x Red Beauty 'Prinses Frederika'
2 flasks left
The Tangerine Dream is the besto form of this cross and has a shapely stricking red lip. It has a good flower count and great spike. Crossing with Red Beauty should make a nice early with lots of flowers. Excellent for cut flowers and may even be award worthy.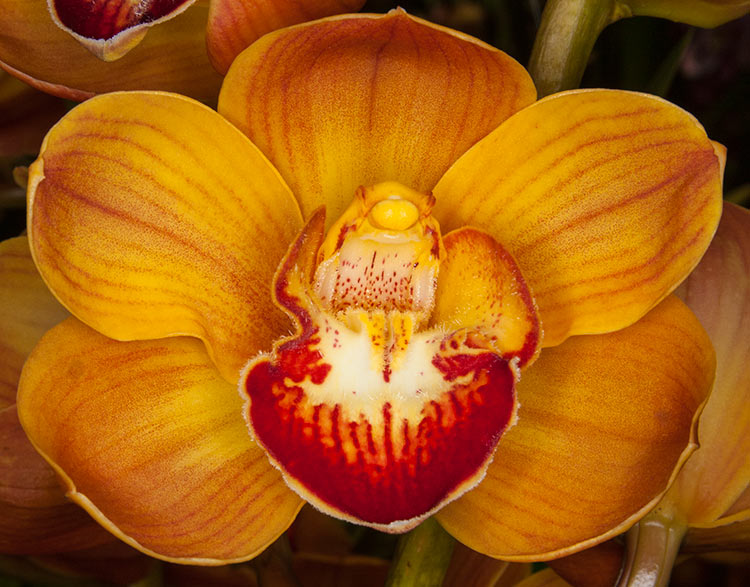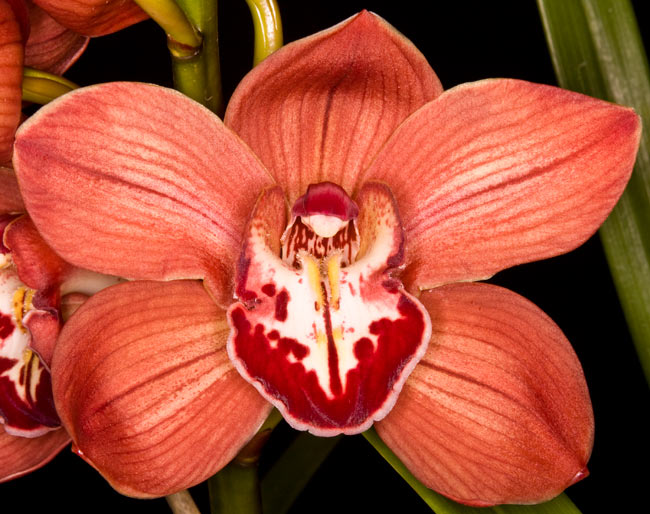 OPP552 Samba in the Rain 'Buttercup' x Peter Pan 'Lawson's #5'
1 flask left
Samba in the Rain is Milton Carpenter 4n x Sleeping Butterfly so there is some warm tolerance in the background from Golden Elf. It is a lovely large alba- with 4 inch flowers. Expect some nice greens with good form and improved size. Warm tolerant.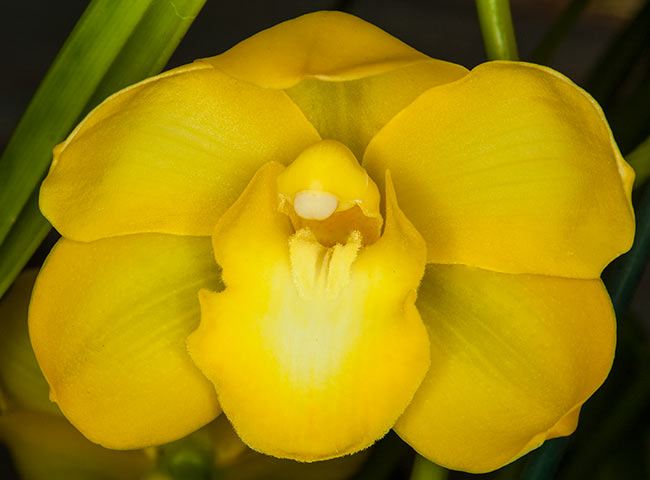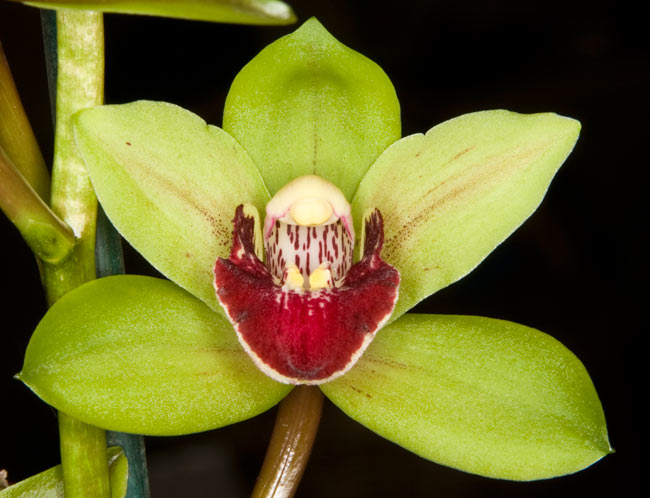 OPP372 Enzan Dream x Loch Watten 'Saintly'
2 flasks left
Enzan Dream is an alba white mini. Crossed with the lovely Loch Watten this will produce an intermediate pure white with an excellent flower count. Pot Plant or cut flower. Cool Growing
OPP450 Yai 'Monica' x Rosy Cloud 'Paradise'
Yai is famous for its dominant dark maroon lip. Rosy Cloud is warm tolerant and can produce nice soft blush flowers. This combination should have some lovely intermediate flowers.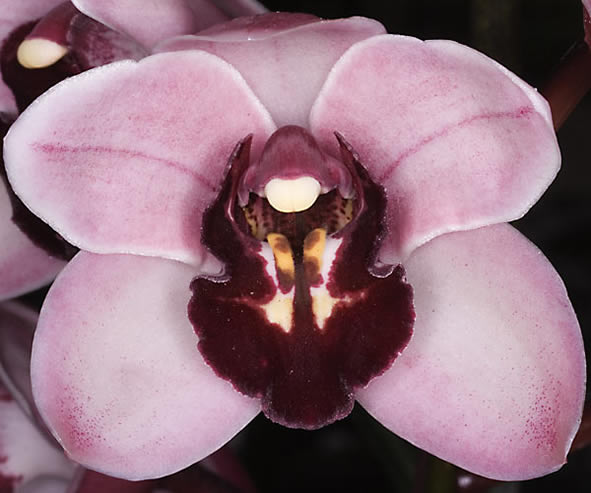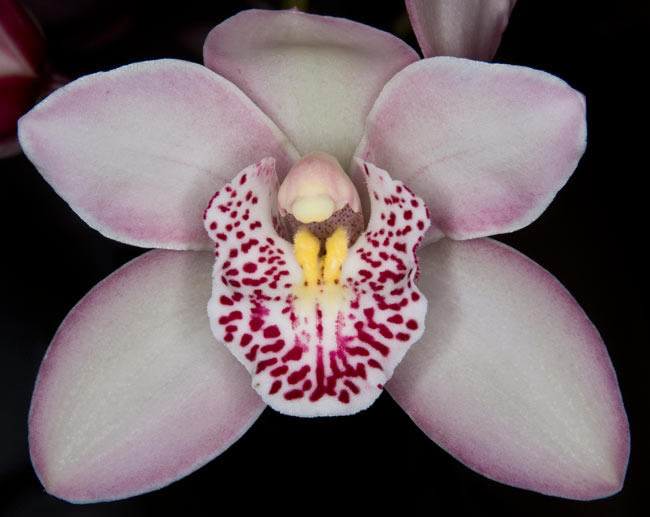 OPP544 Peter Pan 'Lawson's #5' x Estimated Prophet GRYL #3
4 flasks left
Estimated Prophet GRYL is an intermediate green alba with yellow lip that has Valerie Absolonova as one parent. These shoudl be very nice clear greens with good flower count. Look for warm tolerance here.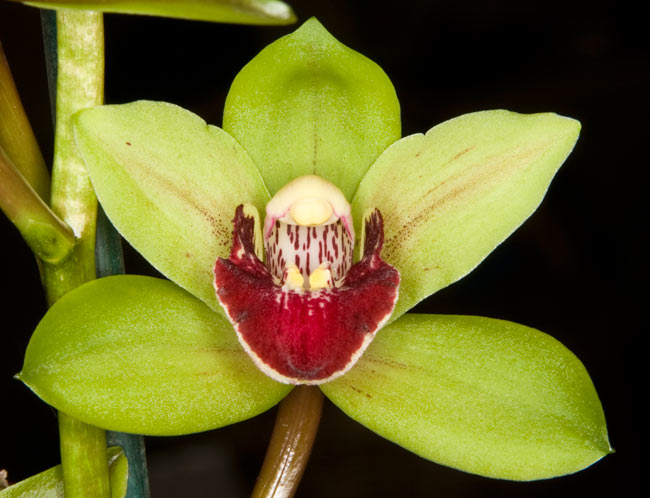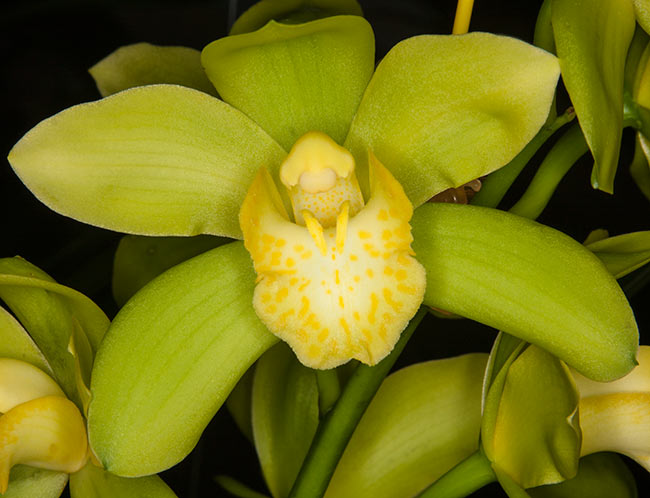 OPP563 Shirley May Walker x Peter Pan 'Lawson's #5'
5 flasks left
Shirley May Walker is Donovan x One Tree Hill and an alba yellow that can easily have 20 flowers on a spike. Crossing with Peter Pan should give clearer greens and good form plus a slightly larger flower than Peter Pan. Should have some nice warm tolerance.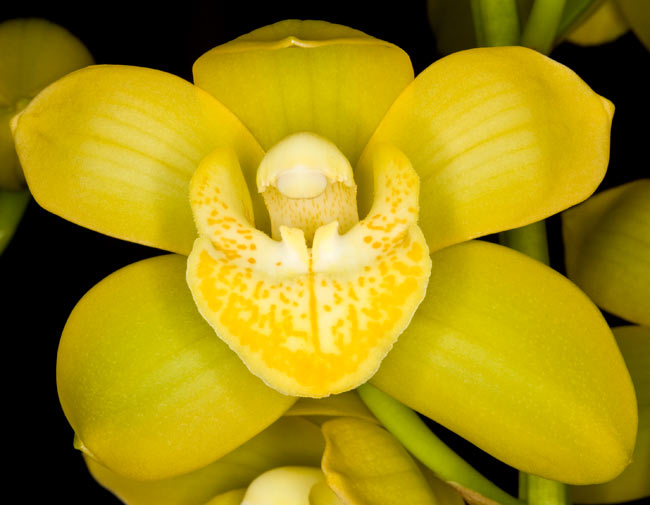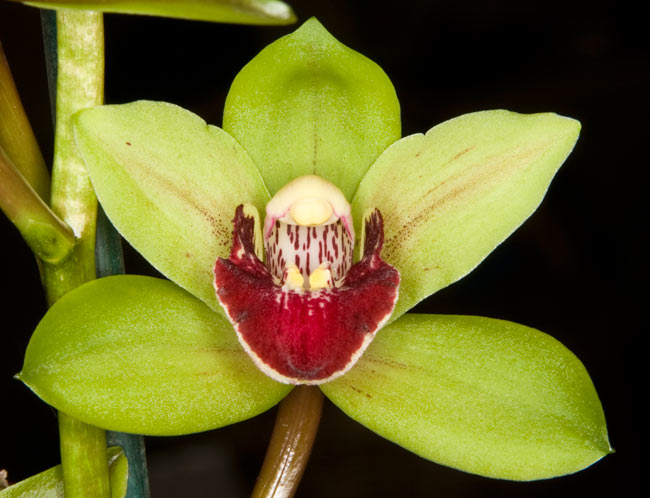 OPP360 Cloud Atlas x Peter Pan 'Lawson's #5
2 flasks left
Cloud Atlas is a lovely white from Balkis 'Nevada' x Rosy Cloud 'Paradise with a suffused lip. Peter Pan is the famous warm tolernat green so these seedlings should be white to green and warm tolerant,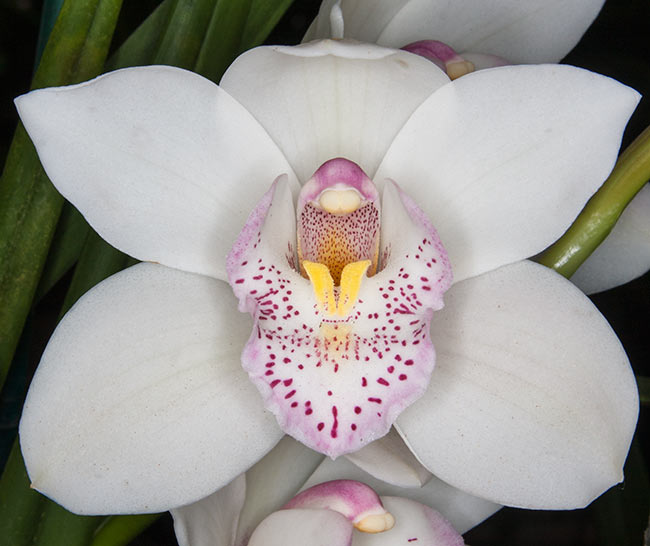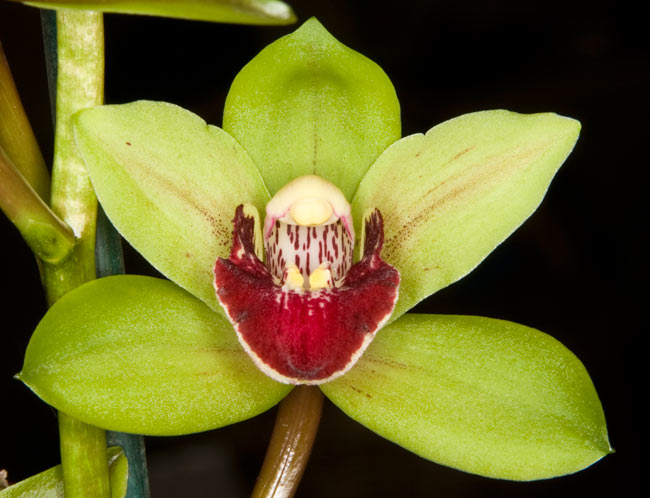 OPP356 Lovely Valley 'Peace in the World' x Peter Pan 'Lawson's #5'
2 flasks left
Lovely Valley is a striking green prolific potted plant. Combined with the warm tolerant Peter Pan this should be nice warm tolerant greens with red lips.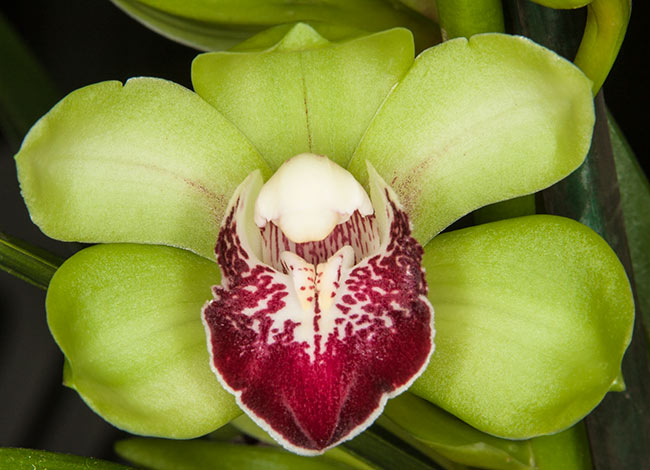 OPP371 Pele 'A' x Peter Pan 'Lawson's #5'
1 flask left
Pele is a rich red standard from Loren Bachman. By crossing the Peter Pan we expect some dark red warm tolerant seedlings in the 3 inch range that bloom in the early fall

OPP424 Sleeping Nymph 'Glacier' x Olymilum 'White Elf'
1 flask left
We paired the standard alba Sleeping Nymph with Olymilum for intermediate flowers that bloom more than once a year. Floribundum is the parent of Olymilum and when used with standards we tend to get more flowers and more frequent flowering. Look for green to white intermediates that bloom late spring and early winter